Hire SAP S/4 HANA Developers in India with ICS
Ingenious Corporate Solutions Pvt. Ltd. is a global digital transformation and IT development company providing the best solutions for our customers. Our team of experienced SAP S/4 HANA developers is the perfect fit for your team to streamline project development. Customers can easily select SAP S/4 HANA developers from a pool of experienced and talented individuals based on their project needs.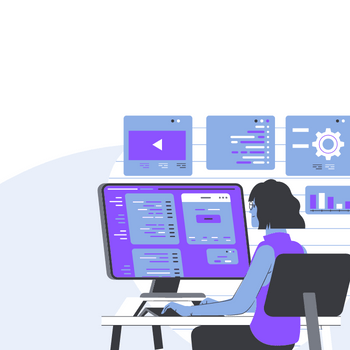 Hire Dedicated SAP S/4 HANA Developers in India
The sophisticated, next-generation SAP S/4HANA ERP system is created to support organisations in every industry run effectively in the digital economy. The package gives your company immediate benefit. SAP S/4HANA provides you with excellent efficiency, ease of use, and control over business operations since it is built on a cutting-edge in-memory platform and was created expressly for in-memory computing. With appealing features like planning and simulation possibilities in many typical transactions, SAP S4 / HANA delivers a customer-friendly, tailored solution. Our SAP S4 / HANA developers are chosen based on the strictest standards for abilities, and they have proven to be invaluable resources for our happy clientele. They are able to identify chances for improvement that most developers miss thanks to their knowledge and understanding of the development process.
How Hiring SAP S/4 HANA Developers Will Help to Build Reliable and Efficient Applications?
ICS is the best company to hire SAP S/4 HANA Developers in India, easily and instantly. You can hire an individual or a team of SAP S/4 HANA Developers and programmers in India according to your requirements. Our contract developers are easily scalable, to get the highest productivity for the lowest costs. We have flexible hiring options for your requirements; hire SAP S/4 HANA developers on hourly, monthly or full-time basis. We can be of great use in the development of your business.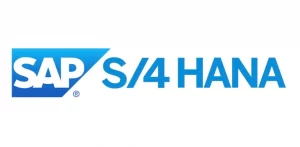 Competent partnership

Multiple Proficiency

Cheaper Solution for Better Result

Flexibility

All-in-one Solution

Additional Skills

Effective Troubleshooting

Wider View

User-friendly approach

High responsibility level
Our SAP S/4 HANA Development Services
Migration to SAP S/4 HANA
Innovation and Advisory Services
SAP S/4 HANA Consulting and Implementation
Full Time Hiring
Hours Per Day
9 Hours/Day
Part Time Hiring
Hours Per Day
4 Hours/Day
Hourly Time Hiring
Let's Transform Your Vision Into Value
Have an idea? Not sure of how to start? Talk to us. Whether you need to build a project from scratch or redesign the existing, we can help you anywhere in the project. We help you to develop, design and build a prototype and drive your project from concept to reality, or help you build a new team. Contact us to make things simpler for you.