Microsoft Dynamics 365 CRM Services
Microsoft Dynamics 365 : Simple, smart, innovative
Microsoft Dynamics 365 is the next generation of intelligent business applications in the cloud. Dynamics 365 unifies CRM and ERP capabilities by delivering new purpose-built applications to help manage specific business functions, including Dynamics 365 for Sales, Dynamics 365 for Customer Service, Dynamics 365 for Field Service, Dynamics 365 for Project Service Automation and Dynamics 365 for Operations.
Why Microsoft Dynamics 365 is right for your business
Microsoft Dynamics 365 can provide your organization with value that extends across your operations and helps you:
Start Anywhere – Microsoft Dynamics 365 is a reinvented cloud solution that allows us to evolve beyond traditional accounting software. Built on the same common data model as Power BI and PowerApps, it lets us start small and grow at our own pace.
Save Time – With Microsoft Dynamics 365, employees can do business faster to grow sales, manage finances, streamline operations, enjoy an embedded experience, set up vendors, create quotes and invoices, and see sales history without ever leaving Outlook.This is the power of working at cloud speed.
Built-in Analytics – Dynamics 365 is really smart. Power BI and Cortana Intelligence will be natively embedded so we can better achieve your business goals with predictive insights, prescriptive advice, and actionable next steps.
Stay Nibble – Microsoft Dynamics 365 allows us to stay nimble and adapt in real-time with flexible, extensible applications on a single platform. With a common data model, an Azure cloud platform, industry best practice extensions, and Microsoft Flow triggers, it has never been easier to change your business on a dime.
Microsoft Dynamics 365 Features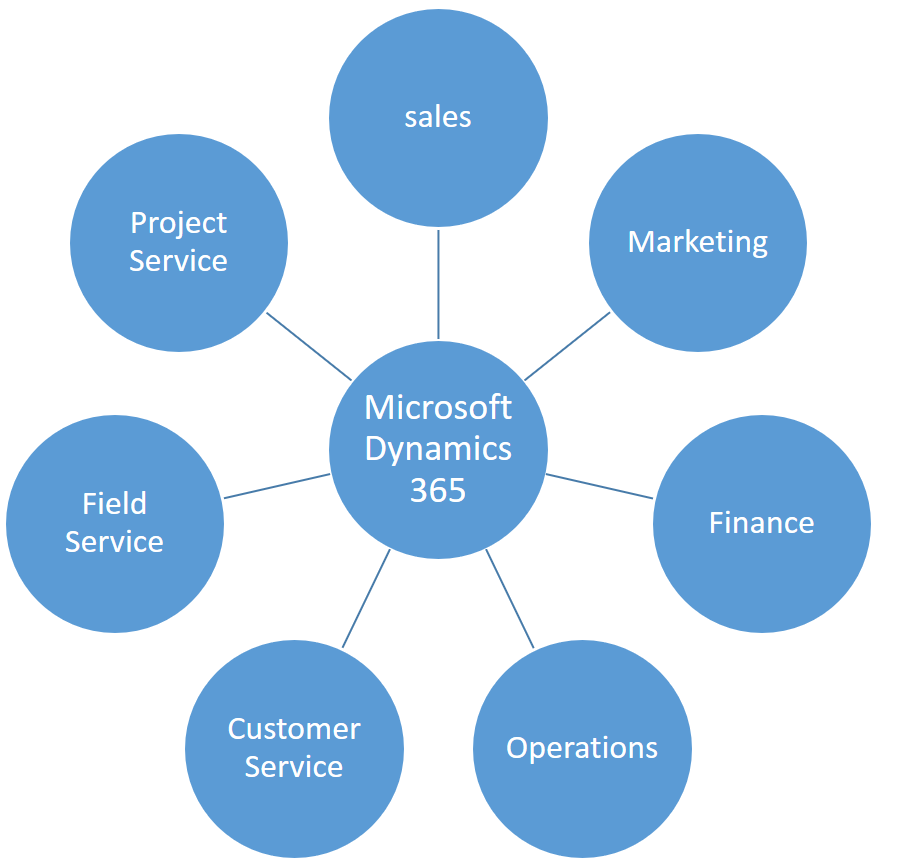 Microsoft Dynamics Sales, Marketing & Services
Microsoft Dynamics CRM is a Customer relationship management software . The product focuses mainly on Sales, Marketing and Services. Microsoft Dynamics CRM has capability of integrating various other applications to enhance the productivity from single platform. It enables you and your people to make business decisions with greater confidence. With easy to use, fast to implement tools to manage your operations Microsoft Dynamics CRM offers the greatest value for the organisation looking for quick deployment .
It gives you the complete insight you need to market and sell your products/services and keep customers happy. On cloud or on your servers , start with what you need now and easily adapt as your needs change. ICS has built industry specific solutions that makes it easy for organisations start using the solution in a matter of 3-4 weeks.
Sales : In order to help sellers effectively by selling more, winning faster and driving results this product is a world class solution for sales productivity . It's now easier for sales teams to collaborate and share information, with the Integration of Microsoft Office 365.
Marketing : Microsoft Dynamics marketing helps you to plan , execute and measure campaigns easily and engage your customers as you bring marketing vision to life. It help you understand how your customers are engaged, with behavioural data and advanced lead scoring, so you can drive sales impact by delivering highly qualified leads straight to your CRM.
Customer Services : Social and mobile have forever changed customer expectations of how they interact with companies for service. The challenge for customer service organizations is to balance delivering amazing customer experiences against their cost to service for an optimal mix over time. We with Microsoft Dyamics CRM enables companies to build customer loyalty, empower agents and drive resolution by providing relevant, proactive and personalized service across all channels.