Employee referrals should make your life easier.
Not harder.
Attract better candidates
Candidates that were referred through Firstbird are 230 % more likely to be hired.
Firstbird gives you access to a 10X bigger talent pool.
Recruit hard-to-fill roles
A-players hire A-players. your employees know who is a good fit.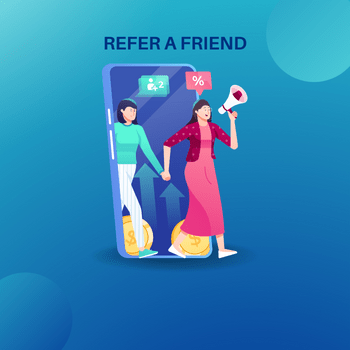 Do you know someone who recently completed/going to complete their computer related Master's Degree or MBA and looking for a job?
Do you know an experienced IT/MBA/Engineering professional looking for a job change/new job?
Refer them to us and you will get rewarded up to $1000 after 90 days of their employment with us. The referral bonus will be doubled if the employee comes to us with an ongoing assignment that will be transferred to us as an employer.
Do you know a customer looking for Microsoft Dynamics CRM, Microsoft Sharepoint, Microsoft Azure, Power BI?
Do you know a customer looking for Industry Solutions?
Do you know a customer looking for contract IT and/or Engineering resources?
Refer them to us and you will get rewarded on a recurring basis for the first year of business with the customer.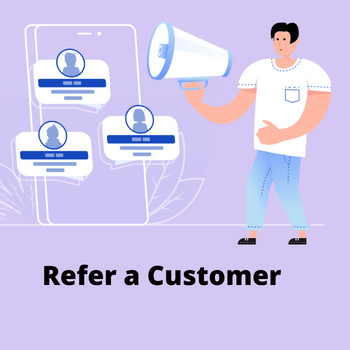 We are taking a step ahead in strengthening our bond with you. Our referral program is not just another 'Refer To Earn' campaign. Rather we are aiming towards building a community of Trust In Technology.
With over 10 years of experience, ICS has been serving clients as our own and none of them have left us to date. Building a culture of trust with the technology we create is central to ICS'' ethics. However, serving more and more visionaries is also our mission. After all, Rome wasn't built in a day or even alone. It is the right partners and collective teamwork that will change the world for the better.
some frequently asked questions
Helpie FAQ
We assure you that any prospective employees/customer you refer to will be very happy to collaborate with us. We have over 100 employees/ customers to assert for us.
What rewards will a referrer get for a new employee referral?
The cash value of referral bonuses ranges from about Rs 5,000 to Rs 50,000 per candidate depending on the level at which the candidate is referred and inducted.
When will the employee referral fee be paid?
The referral bonus is often granted once the employee is hired and remains in the company for a predetermined period. Generally, a bonus will be paid after 90 days of successful employment with us.
What rewards will a referral get for a new customer referral?
You will get a 2 % bonus tied to the revenue we receive from the customer for one year of service.
What is considered a successful customer referral?
A referral is considered successful when the referred customer starts working with us within 6 months of referral.
What if I have more questions regarding the referral program conditions?
Send us an email at deepika.singh@icssolutions.in and our representative will contact you within one business day.
How do I check the status of my referral?
Once your referral is submitted an email will be sent to you in case your referred employee/ customer is selected and confirmed. You can check the status by sending an email to deepika.singh@icssolutions.in with details of your referral and we will send you a response within one business day.
You don't necessarily have to be an employee at ICS solutions to refer a prospective employee/customer. However, if you are not an employee, your bonus will be paid as a 1099 or a contractor payment.
What our Clients are saying
"CRM functionalities available were state of the art that touched upon modern world needs with constant evolving envitonment !"
- Global Cosmetic Brand, Director IT India & APAC Marketing IT Business Partner
"ICS Solution approach uses the top notch technologies, and State-of -The Art Infrastructure to address consumer challenges."
- CIO Insider, May 2018 Edition
"The consulting that was brought on by the partner helped us decide the solution and approach".
- CEO Leading EdTech
"It has significantly reduced our steps . The automation has increased transparency and coverage is well planned with the solution. With tracking system we can monitor where our people are."
- Director global travel group
"To be able get right technology that works for your business is very important, we often end up experimenting multiple technologies . ICS team helped us with tech skillset and people and supported us to complete projects on time"
- COO , Leading IT organisation
"The solutioning & execution done by the ICS helped customer to continue with the MS CRM . We are a large multinational organization that focuses on customer satisfacti and we needed a similar partner. Certified consultants & their coordination helped timely deliveries which is the key factor for successful deployment ."
- COO, Amit Luthra Teleperformance